---
Lincoln Hall Theater Seats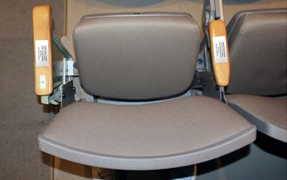 Lincoln Hall Theater has been restored to its original grandeur. Permanently reserve your favorite seat in the class.
Your memorial gift will go towards scholarships and be part of creating a new Gift for the Ages.
Order Your Seat
Order by mail for payments by check, payroll deduction, matching gifts. Download the printable PDF form.
Order by phone to discuss other options or if you have questions. Call the LAS Office of Advancement at (217) 333-7108 or 877-265-4910 (toll-free)
Order online by using the order form below.
Online Order Form