---
Floor Plans
The following floorplans show a breakdown of how the space in Lincoln Hall will be used after the renovation. In total, there are 19 classrooms, 11 media/computer labs, 85 office spaces, 19 conference rooms, and 6 advising offices in addition to the Lincoln Hall Theater and the College of LAS Dean's Office.
First Floor
18 classrooms and the Lincoln Hall Theater.
Second Floor
1 computer/media lab, 6 conference rooms, 2 office spaces, the Dean's suite, and the College of LAS advising suite.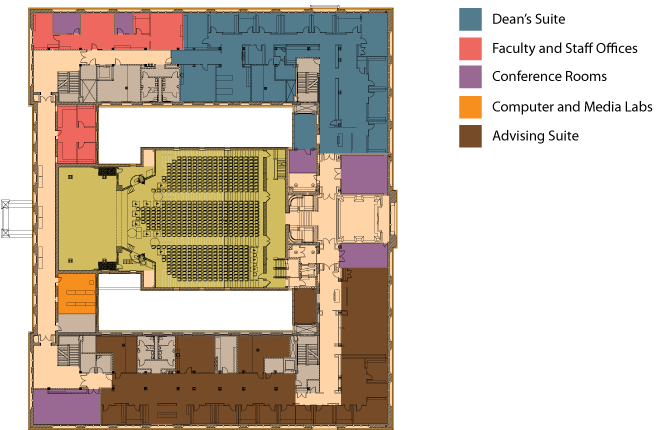 Third Floor
43 faculty and staff office spaces, 6 conference rooms, 3 computer/media labs, and 6 departmental advising offices.
Fourth Floor
Research and office area for teaching assistants, 40 faculty and staff offices, 7 conference rooms, and 7 computer/media labs.