---
The Many Faces of Lincoln Hall
Reaching out to the World: The Museums
In 1911 the Board of Trustees authorized the north and south wings of the fourth floor to serve as museums. The north wing contained the Museum of European Culture, and the south wing contained a Museum of Classical Archaeology and Art.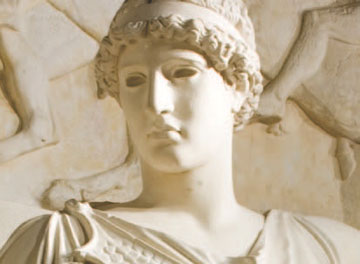 The 1911-1912 academic year was spent acquiring and compiling materials, including a selection from the frieze of the Parthenon; parts of the cartonnage of an Egyptian mummy, suits of armor, early musical instruments, early church and monastery art, pottery, casts of Romanesque, Gothic, and early renaissance sculpture, a reproduction of the Magna Carta, Babylonian tablets, and more.
In 1918 they added the Oriental Museum, which combined with the Museum of Classical Archaeology and Art in the 1929 addition. Both museums combined in 1961 to form the Classical and European Culture Museum, and in 1971 it was renamed the World Heritage Museum. The museum relocated to the William R. and Clarice V. Spurlock Museum in 2002.