---
Lincoln Hall Theater Review
A Varied History
Since its opening act in 1930, Lincoln Hall Theater has been the site of everything from student theater and Christmas readings to nail-biting final exams. The iconic space is scheduled to reopen this year after its first major renovation in more than 80 years, but here is a look back at what it will always be in the memories of countless U of I alumni.
All Kinds of Drama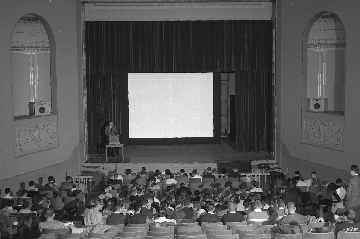 (Courtesy of University Archives)
A lecture in Lincoln Hall Theater in 1960. Before the theater was constructed, many on campus wanted the space to be used as a psychology laboratory, but the University decided on a theater because of its multiple uses. Theater productions were given first priority for the space.
The Debut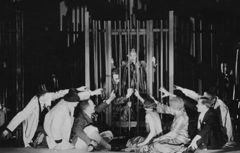 (Courtesy of University Archives)
The first play in Lincoln Hall Theater, Beggar on Horseback, took place in March 1930 soon after the theater was constructed as an addition to the classroom building.